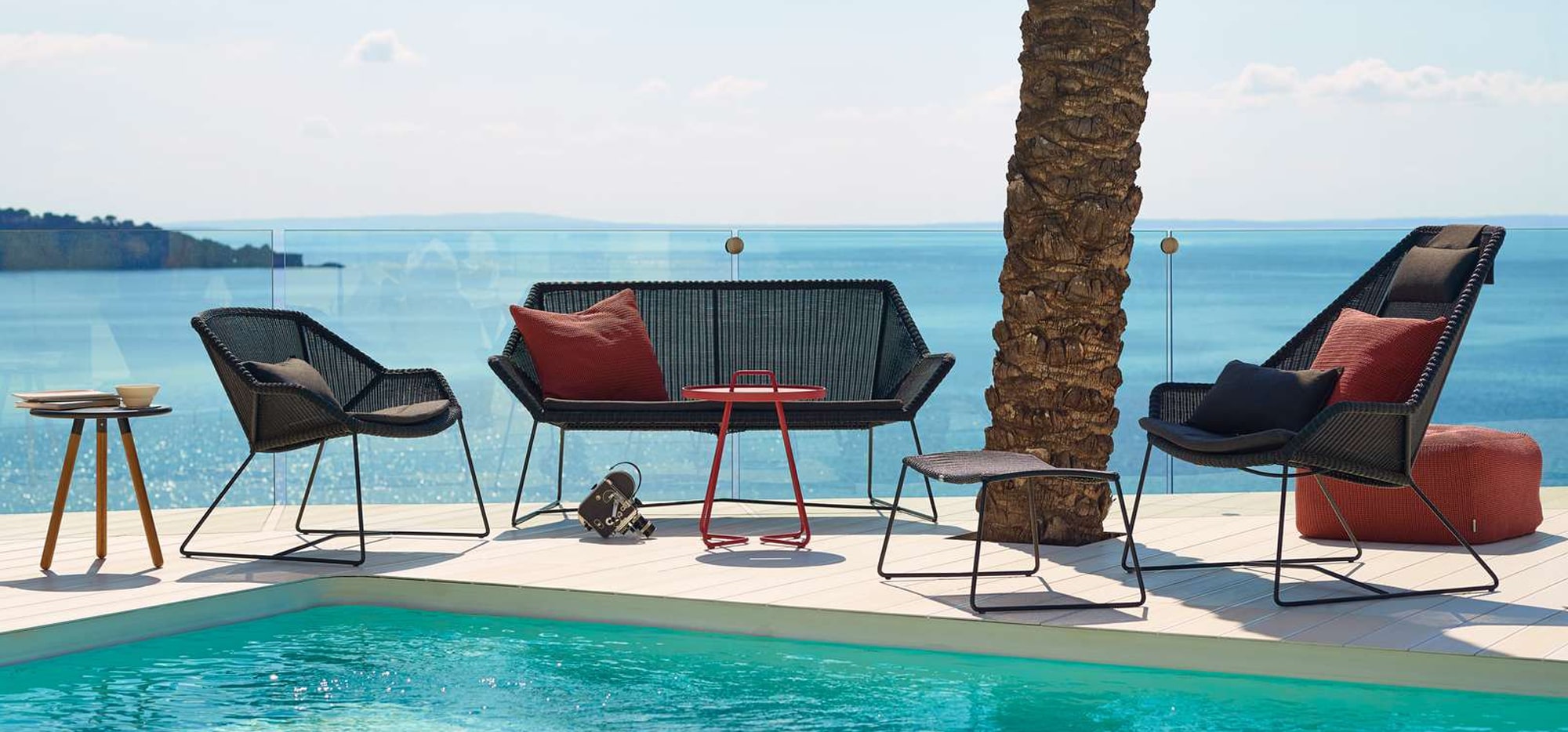 All American Outdoor Living provides a variety of high-quality brands, including the contemporary Breeze patio furniture. Cane- Line Breeze patio and garden furniture come in a multitude of colors and can be inserted effortlessly in any casual or modern design. These pieces are made of aluminium and wicker frames and can be placed in a variety of open spaces, whether garden, patios, verandas or swimming pools.
The Cane-Line Breeze outdoor furniture include a variety of chairs, each with their own specific and unique design features. The most famous pieces in this collection are the Cane-Line Breeze lounge chair and high back chair.
The Cane-Line Breeze lounge chair is a comfortable and relaxing chair with a modern design and coastal look.
The Cane-Line Breeze high back chair offers extra head support for anyone looking to enjoy views while spending time under the sun.
Explore more Cane-Line Breeze chairs on our website and pick the one that best matches your home style and requirements.