All American Outdoor Patio Furniture Scottsdale
Outdoor Furniture Arizona
Step into the world of All American Outdoor Furniture in Scottsdale, an Arizona family-owned haven that has been adorning local spaces with splendid patio pieces since 1973. But hold onto your hats, because now they're not just transforming backyards, they're revolutionizing the way you shop for renewed allure.
Imagine a treasure trove where you can saunter through a showroom that echoes the charm of their Scottsdale haven. Here, the crème de la crème of outdoor opulence awaits from iconic names like Tropitone, Mallin, and Castelle. It's not just furniture, it's an outdoor opus. Slide through the spectrum of sizes, caress the texture, and dive into a symphony of colors that dance across your screen. Each brand featured on our store is known for its superior construction and durability. In addition, they can be customized and tailored to fit the style and look of your outdoor space to perfection.
Drive over to our Scottsdale showroom and visit our outdoor furniture showroom; we're a 1/2 block west of Scottsdale Road & FLW. Call us with any questions: (480) 385-5183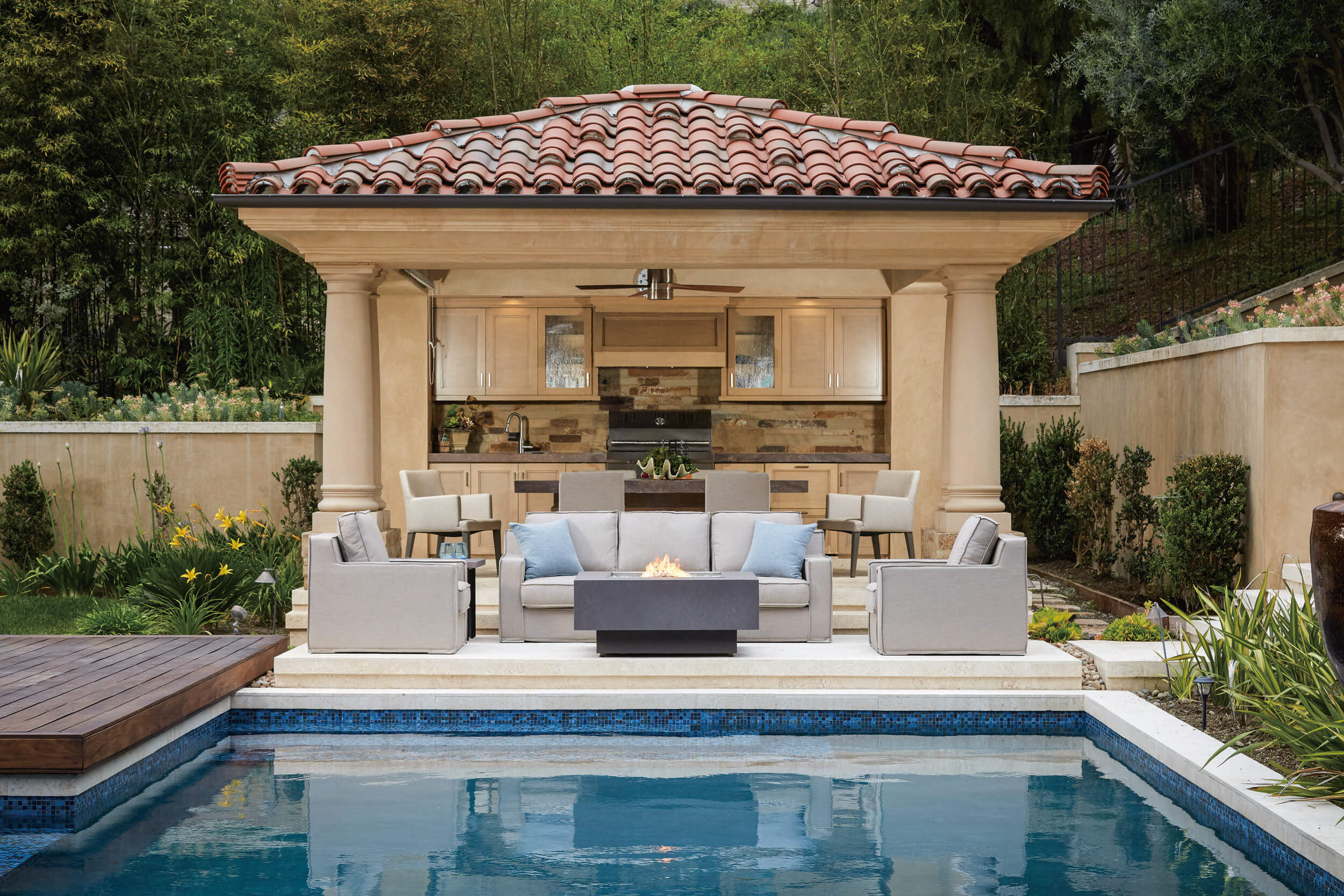 But wait, there's more! This isn't just about stepping out, it's about stepping in—from the comfort of your couch. Let your fingers explore the magic of All American Outdoor Furniture's website. That dreamy lounger? It's just a click away. Dive into a curated selection where every pixel exudes luxury. Become a virtuoso designer as you mix and match styles that scream 'you'. Your balcony transforms into a botanical oasis, your poolside is a gallery, your patio, a canvas. This is artistry under the open sky.
Ready to claim your throne? With a few keystrokes, your selections waltz from screen to doorstep, arriving in mere days. Can't decide? Fear not, our design dream-team is here to decipher your desires and match them with your space's DNA. All American Outdoor Furniture isn't just a store; it's a symphony of space and style, where the outdoors becomes your personal masterpiece. Welcome to alfresco artistry, redefined.
Location Hours
Mon-Fri: 9am-6pm
Sat: 9am-6pm
Sun: 10am-5pm
Buy Patio Furniture Online from All American Outdoor Living
Online shopping is an emerging new trend that everyone seems to appreciate. Our company has embraced this new practice by offering the best place to buy patio furniture online. Our website includes a variety of luxurious outdoor furniture pieces by the most well-known brands such as Elaine Smith, Castelle, Polywood, or Ratana. Our items have been carefully selected to offer the best materials, shapes, styles, and patterns for any outdoor environment. Visit our website and start your online shopping experience today. Getting your favorite item is relatively easy.
Browse through the furniture selection by brand, size, style, or type. Once you find what you are looking for, check out the features and price and easily compare them to other pieces, all visible on the same screen. Much better than going to the store and asking for suggestions, right? But what if you need help from a personal shopper? All American Outdoor Living online store has you covered. Place your question in the question box, and a talented designer from our team will guide you in the right direction. Add your items to your cart and proceed to a safe and secure site to complete your transaction. Your new and exciting piece of furniture will be at your door in just a matter of days, without you ever leaving the comfort of your home.
What do our clients have to say
The quality of All American Outdoor living tables is unlike anything I have ever seen before. I didn't expect to fall in love with my new patio set so quickly. I arrived a couple of days after I placed the order online.
Very happy with my new patio set. Quick delivery. Great customer service. I would recommend them to anyone. Really worth the money.
My first experience with online shopping went quite smoothly. The item I got looked just like the picture.
I love my new ottoman. Thank you, All American Living. The delivery team was so nice. It even helped me move the old table to make space for the new ottoman.
I am really happy with the whole online shopping experience with All American. The nice designer lady helped me pick the right chair color that perfectly matched the set I already had on my balcony.
❮
❯
Shop Online Your Favorite Brands